A couple days ago we released the playable demo for our next big crowdfunding project,
You're In Space And Everything's Fucked
!
This project is a HUGE deal for us, and I'm really excited to see peoples' reactions to the demo. This is my first time doing art for a project, and my first time seriously doing art in over a decade, making this a pretty personal project for me for a few reasons.
The main game is going to
Kickstarter March 7th
, and I'll be postin' here when that time comes~
For now,
go check out the demo
, give it a rate & a comment! I can't wait to hear what your favorite death is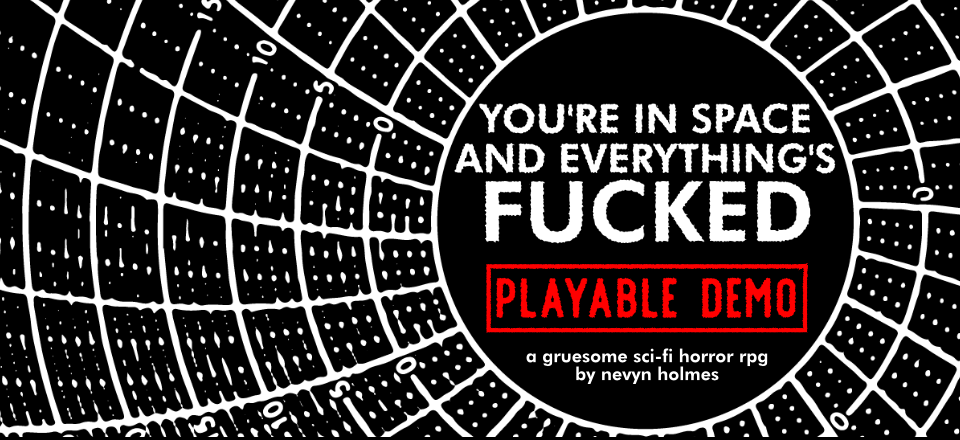 (oh and, of course, sign up for our
newsletter
!)